So I wanted to have true fullscreen for my Blood Bowl 2 client and found some tips on the PC Gaming Wiki how that could be done.
By having a look at the config files I realized that there were loads of variables in place already. For example I've managed to change the dice probability to show the actual dice roll required instead of a percentage.
Now the purpose of this thread is to get some info on how the config files actually work and what useful features can be activated by editing them.
In the end I'd like there to be a thread accessible to all coaches with a list of possible tweaks for the Blood Bowl 2 client.
---
Useful stuff:
Make a backup of your config file before you change anything!
Config file: "...\Documents\BloodBowl2\Config.xml"
Fullscreen: "<Fullscreen>0</Fullscreen>" (off - standard) - "<Fullscreen>1</Fullscreen>" (on)
Dice probability format: "<ProbaFormat>0</ProbaFormat>" (percentages - standard) - "<ProbaFormat>1</ProbaFormat>" (dice roll values)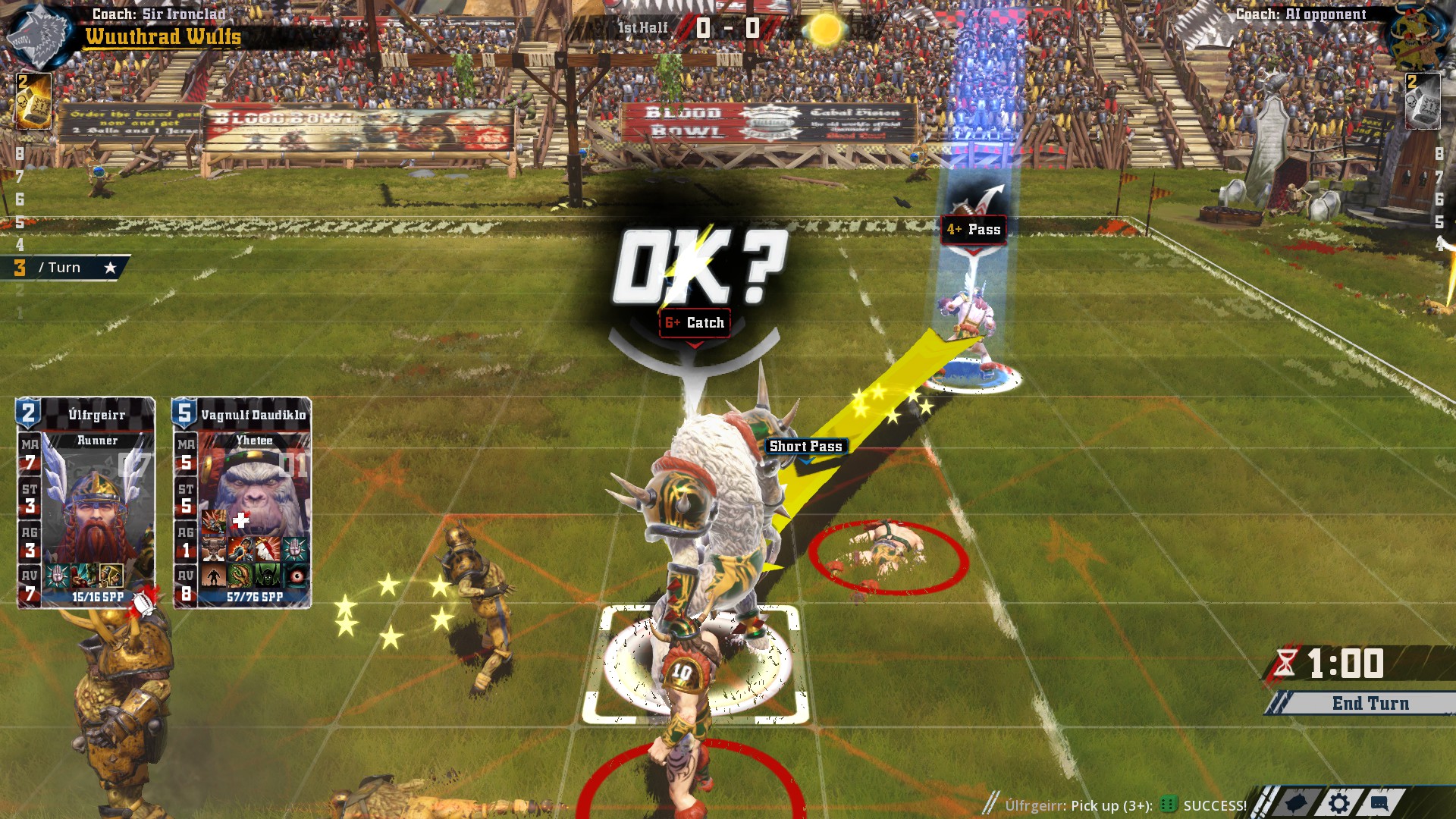 Original thread (archived): http://forum.bloodbowl-game.com/viewtopic.php?f=90&t=8684
last edited by