Hello,
when starting the game for the first time on single player, pressed F1 to show map and decided to swith vehicles.
After double clicking another vehicle on selection list and navigation map closing with vehicle swap successful, I unlocked achievment "Driver: Travel 100 kilometers".
Not sure if right place to post this, but there you have it.
3.11.17 Update.
Just checked achievments from main menu for the first time and noticed these strange numbers: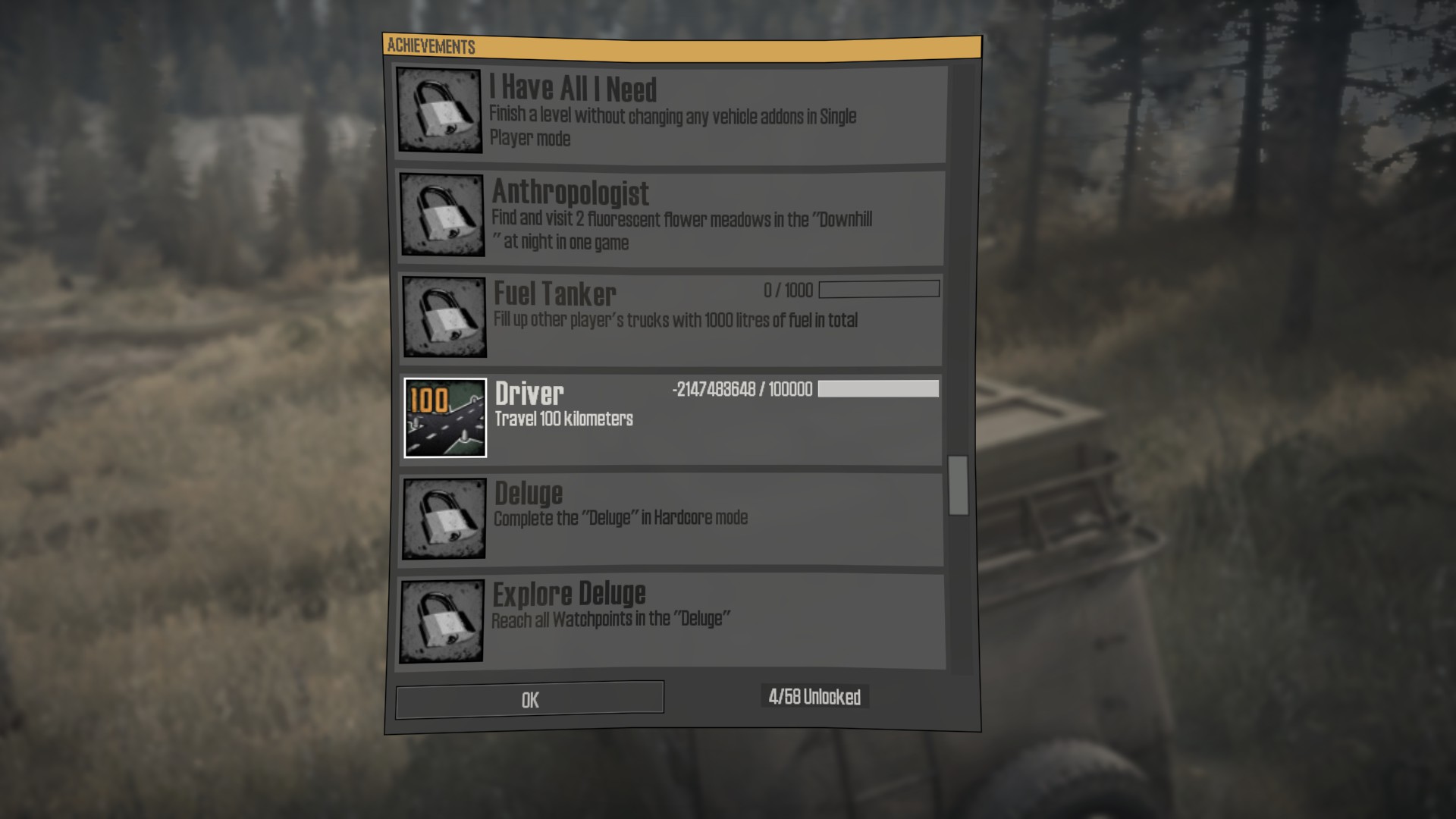 Might be helpful.
last edited by Jargoonia