@ashardalon said in Ship Profiles: Feedback and Discussion:
i assumed grav tech made it possible not to pulp the crew
still, a ship going full trust to not fly backwards when it fires a gun
that is a cruiser sized ship being propelled backwards by firing a gun...
imagine how far back a LC would fly if it was possible to put it on there, you could fire it backwards and use your ship as a reverse torpedo
Not so much because it would make the ship go backwards. But because if they don't it breaks the ship.
staged propulsion makes it possible to overcome some of the limits of cannons and those limits still apply to a upscaled version using better materials
So does constant propulsion
I feel I should have mentioned it earlier, the WHOLE BARREL is the graviometric impellers, it's not a single burst at the back like with a chemical reaction. In truth, it's basically a railgun using gravity instead of electromagnetism.
the nova cannon is ridiculous, but using this method it could fall just inside of the probable side of ridiculous
the nova cannon design in the game is a great idea that also looks amazing using inspiration of rl designs
tindalos outdid GW on this one
Not really. Tindalos failed because of the silly turret assembly. And it doesn't outdo the GW one because the GW one was as detailed as it was physically possible to make it using injection moulds.
As you can see here, I suspect they might be ditching the turret-assembly model for fixed as the AdMech vessels can be seen with it.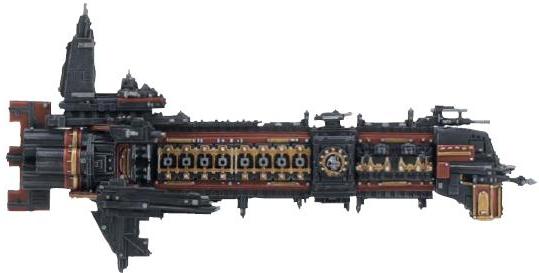 Now note, how small and fragile the Nova Cannon is on the models themselves,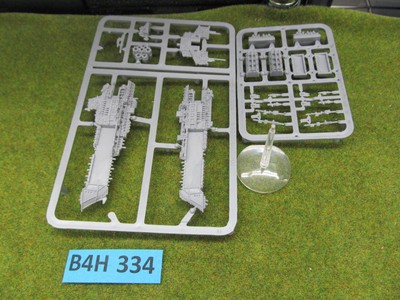 The Nova Cannon was as fragile as the sensor masts, and gods alone know how many of those got broken in transport. (The Nova Cannon being fixed more firmly broke less often.)
It really is as detailed as it gets on the models. The Big Blue Book's only artwork for it is the side-on ship profiles which also lack any real detail.
Tindalos added a lot to models that, by their very nature, couldn't have much detail. shrugs
(Also, note I'm not criticizing the look of Tindalos' Nova cannon, except for the turret bit it looks great.)