Hello MudRunners!
This month's community update, as was said before, is going to be a little different. We're working on a lot behind the scenes right now, but they aren't ready for announcement, so this month we're talking cool things going on in the community, and some of our favourite mods, videos and content that you, the MudRunner community, have produced!
Let's preface this by saying that while we have tested out the mods we link below, we can't officially endorse them and it's always possible that a mod can break your game - make sure to backup your save files and configurations before using any of the mods we link below. These are just the things that stood out to us most this month, and in no way is a commentary on anything else that was made this month.
This month's favourite map:
The map that most stood out to us this month was the map mod Sahara by Bogelman Darby.
This is a simple map in it's construction, but does something very interesting with the world in which it's built. There are no loading points, and no lumber mills. This means that you need to explore the map itself, and follow the story of the vehicles that collected lumber already in the world.
These vehicles aren't always in the best condition, and your original vehicle will spawn with a very limited amount of fuel, and while there is a garage in the map, you will also need to find a tank attachment before you can take full advantage of it.
This month's favourite vehicle mod:
We're big fans of what Mudgett has done with [their Buggy vehicle mod]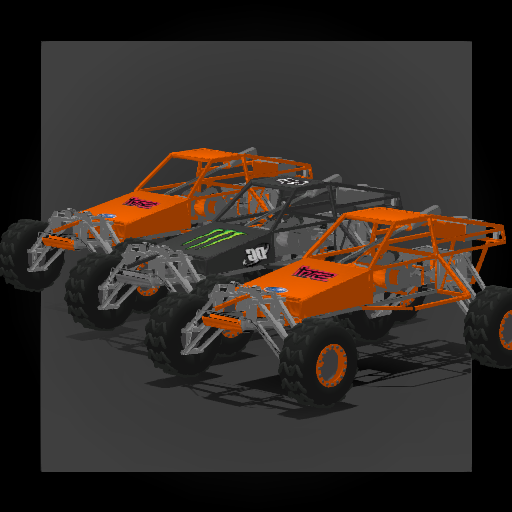 A fast and agile little vehicle, the Buggy get a round the maps, or gets stuck, very quickly! If you're looking for something able to put the pedal to the metal and get zooming around maps, we recommend checking this one out!
We realise that this is a very PC-focused community update this month, and all we can say to that is that we will have some information for the console crowd coming up in the next month that you're going to be very excited about. More news when that comes, though!